Weekend Tote Bag--Embellished Swedish Regal Wash--White Straw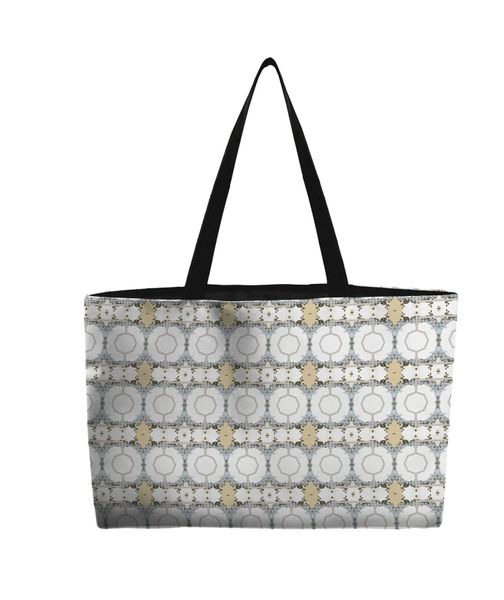 Weekend Tote Bag--Embellished Swedish Regal Wash--White Straw
This roomy and lightweight tote is our answer to simple, clean, functional and affordable style on-the-go. Fill it with beach gear, a weekend wardrobe, a picnic spread. Bring it along in your suitcase for your next vacation. Folds and packs beautifully without taking up much space or adding extra weight. Take it shopping at the Farmer's Market, boating, or to a music festival. Super versatile and stylish enough to go anywhere. Makes a perfect gift.
Made to order in the USA. Please allow 7-10 days plus shipping.
Pattern: Embellished Swedish Regal Wash--White Straw (a HeartHabits original)
Size: 24"w x 13"h; 5" wide gusset bottom

Material: polyester canvas print
Handles: black 1" wide cotton web; 14" length from handle to top edge of bag (shoulder strap)

Lining: black

No closure.